Michael Vartan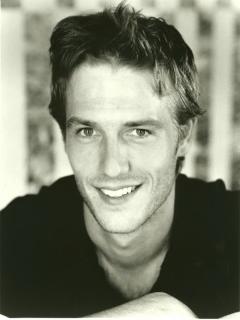 Much like my Heath-Ledger-experience, I first saw Michael in the teen movie Never Been Kissed. And like Mr. Ledger, he's really cute, but I'm not a really big fan of his. So sorry if this site doesn't give you much information on the guy. Also like Ledger, Vartan was not raised in America. He's a Frenchie to be exact. Pretty cool, huh? I think so. Anyway, here's some stuff on him: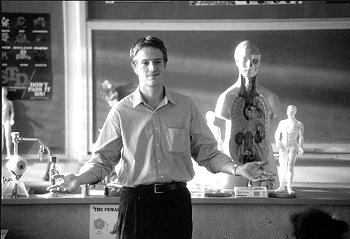 Birthplace: Paris, France
Birthdate: November 27, 1968
Current Age: 31
Current residence: Los Angeles, CA
Likes: Baseball, Billiards, and Hockey
Filmography Includes:
France
Movies
-Fiorile (1993) Jean/Massimo
-Promenades d'ete (1992) .... Thomas
-Un homme et deux femmes (1991) .... Fred
America
Movies
-Never Been Kissed (1999) .... Sam Coulson
-Next Best Thing, The (1999)
-Sand (1999) .... Tyler Briggs
-The Curve(1998) .... Chris
-It Had To Be You (1998) .... Charlie Hudson
-Myth of Fingerprints, The (1997) .... Jake
-Touch Me (1997) .... Adam
-The Pallbearer (1996) .... Scott
-To Wong Foo, Thanks for Everything, Julie Newmar (1995) .... Tommy
Television
-"Fallen Angels" (1993) .... Harry Stone
-"Friends" (episode # 4.8) (1994) .... "Dr. Tim Burke"
Well, that's all I've got on this guy! Sorry there couldn't have been more!